English Paper Piecing Made Modern | Templates for La Passacaglia
Regular price
Sale price
$14.95 USD
Unit price
per
La Passacaglia package contains 5 shapes that create the rosettes.
Shapes included in this package:
Pentagon 1-1/4" (38)
Pentagon 3/4" (104) 
Diamond 36 degree (43)
Diamond 72 degree (62)
Isosceles Triangle 1-1/4" (20)
This package contains 6 sheets of shapes enabling you to create lots of rosettes. Templates are reusable until they no longer stick, 5-8 times.

Self-stick templates eliminate pre-turning, basting/gluing whipstitching, and pulling paper out. Use the templates to cut fabric shapes, including fussy cutting.
Then straight stitch fabric shapes together by hand or machine.
English Paper Piecing Made Modern makes English Paper Piecing easy for everyone.
Multiply those numbers times reuses. Example 38 x 5 = 190.
The number varies based on how often the shapes are used.
This product is a tool to make EPP easy, they are not the pattern. Purchase the book Millefiori Quilts by Willyne Hammerstein for the pattern.
To remove the paper backing from the templates, insert a pin between the paper backing and template. Refer to the small picture on the left.

Share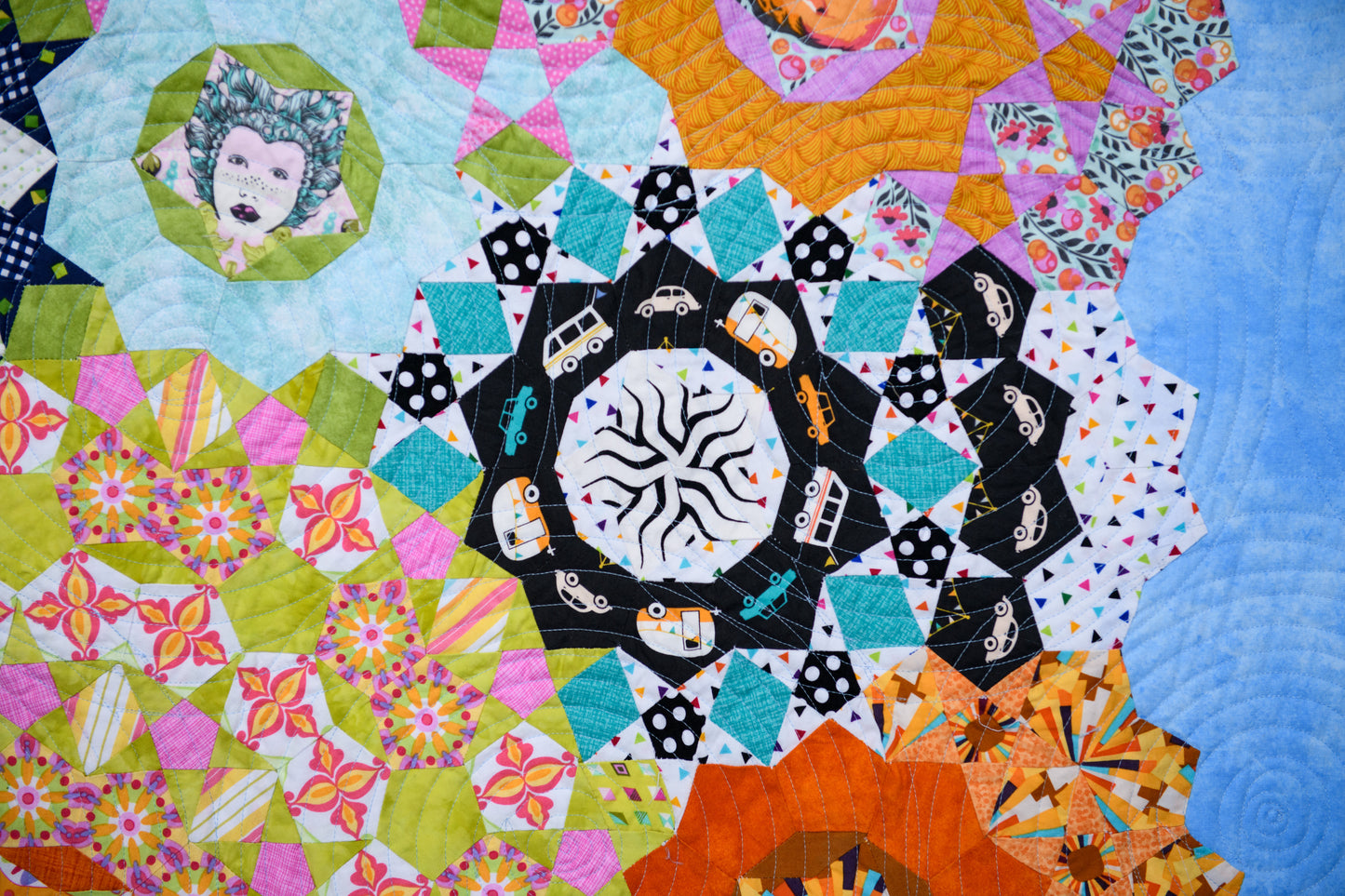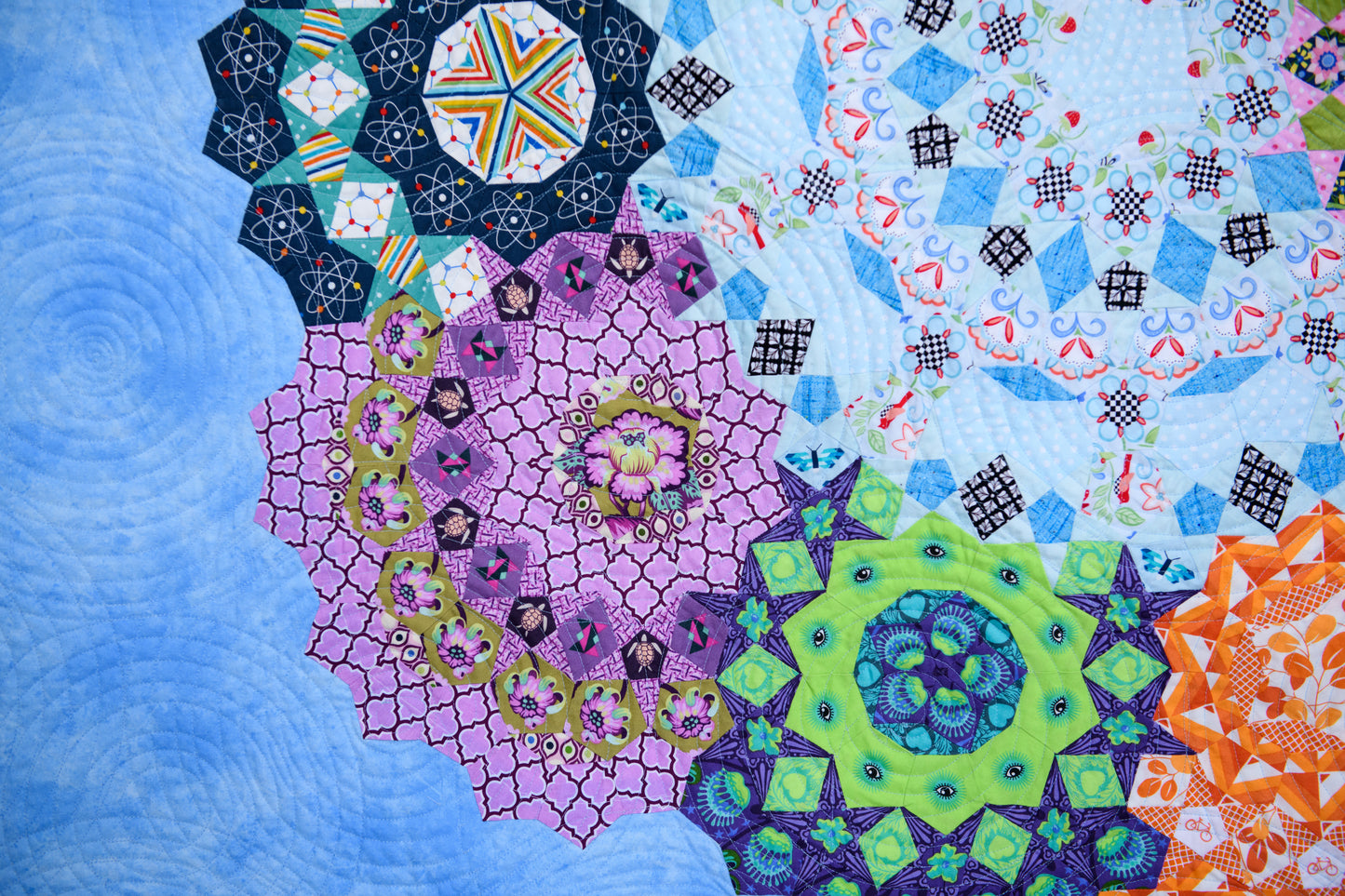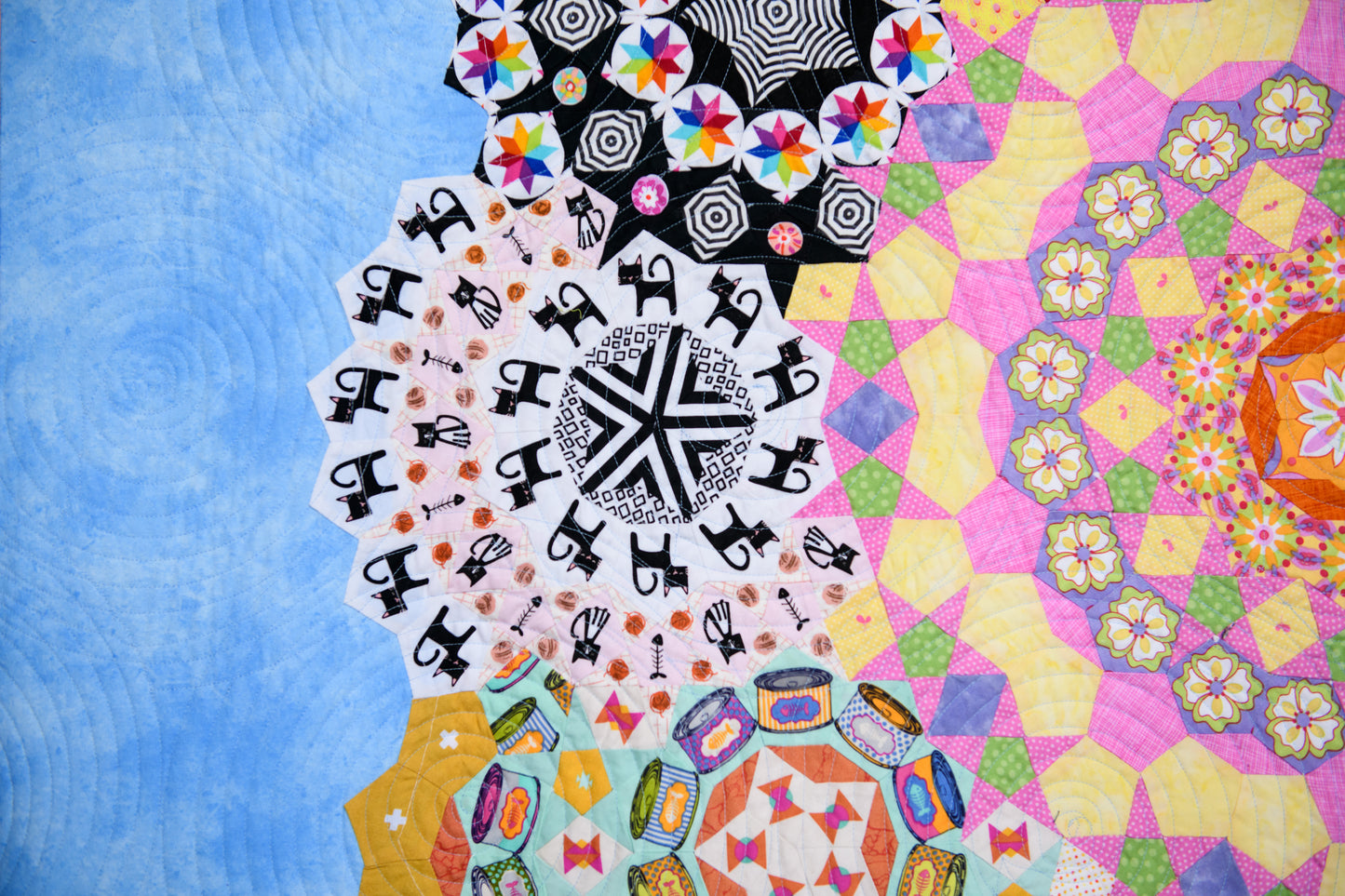 Oh my!
I love this method of EPP